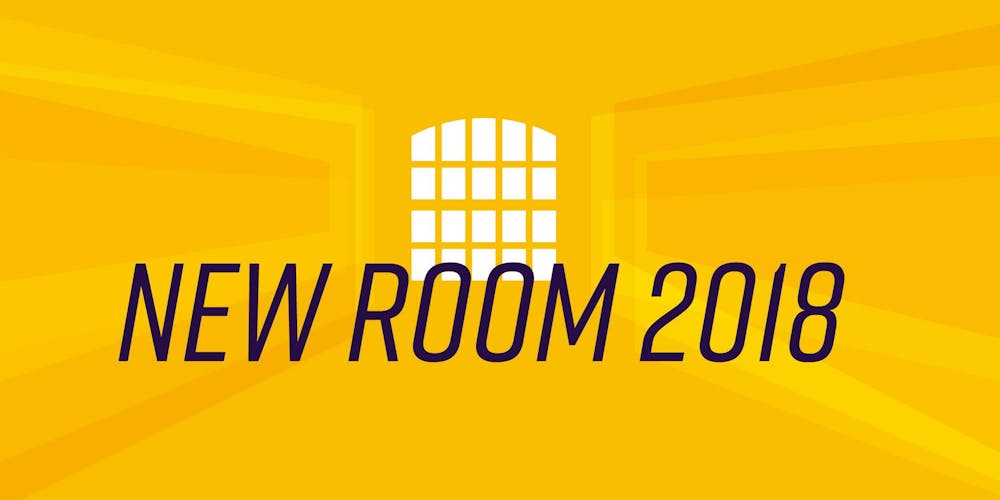 When most attend a seminar, conference or retreat they usually say, "Well, this is what I learned."  Notice the grammatical tense of that word.  It's in the past tense.  I know my high school English teachers At Mrs. Weir and Mrs. Pettus would be shocked that I remembered anything from their lessons.  And I have been guilty of using that word "have learned", that the lessons are in the past tense of my life.
But one of the many, many, many things God has been teaching this "getting older" man is that while life has a "past tense" it also has a "present" and a "future" tense.  Here is a nugget that God has been teaching me these past few years.  Lessons that we learn about Him and our relationship with Him are not to remain in the past existing as a memory.  These lessons are to be a continual part of this Journey in Grace.  Thus the title of this morning's blog:  What I AM Discovering (notice the tense) At New Room 2018.
Most of these lessons are direct quotes or my shorthand version of those quotes from this incredible group of Holy Spirit Led and Empowered Speakers.  This list is by no means, everything I am discovering.  And if history repeats itself, as I'm sure it will, there will be even more discoveries come to my mind in this Journey In Grace:
There are too many loose ties and not enough strong bonds in most churches today.
There are things that happen when God's People get together with Jesus in the lead, that would otherwise never happen.
God does the work, but He does it through us.  It's time to get our hands dirty.
It's not about trying to get God to abide in us–He's already abiding–but it's about getting US to abide in HIM!
Being a Christian is all about entering into THEIR Relationship–Father, Son, and Holy Spirit–and NOT about getting them to enter into OUR relationship.
There are some things in our life that happen only because of our relationship with Jesus.  And there are some things that will never happen in us if we are not in a relationship with Him.
Revival is more than goosebumps and excitement, but a driven passion and holy obsession in us.
When Jesus shows up, life happens!
Stop making excuses for doing nothing.  We have the King of Kings on our side and the Holy Spirit living in us!
Jesus left heaven for us.  It's time we leave our stuff for Jesus! (Maybe my favorite quote!)
Find the broken.  Church ain't the church unless it is reaching out into the community!  (OK, maybe this is my favorite quote!)
We need to ask God to break our hearts with what breaks His heart.
Fire in a home without a fireplace will do harm.  A fireplace in a home without fire is pointless.  We need The Fire or we are pointless!
There is no greater tragedy than a sick church in a dying world. (Leonard Ravenhill)
The Holy Spirit transcends human ability and transforms human inabilities!
It is wrong to think that the Bible contains the Holy Spirit.  The Bible constrains us.  The Holy Spirit cannot be contained anywhere.
If Jesus in human flesh needed the Holy Spirit, we especially need the Holy Spirit!
When the church stops being the church we will die and become a monument to what God used to do rather than the movement of what God is doing.
You do what you from your passion.  The church today has stopped doing out of its passion and replaced passion with a boring religious obligation.
God shouts to His enemies, but whispers to His friends.
Oh, this ain't all of it.  But just some of the things the Spirit impressed on me to share with you readers.  Somewhere in these "nuggets" is a truth that some reader urgently needs to hear.  And remember….
Love God with all your heart.  Love others the way Jesus loves you.  And make sure all the glory goes to Him!